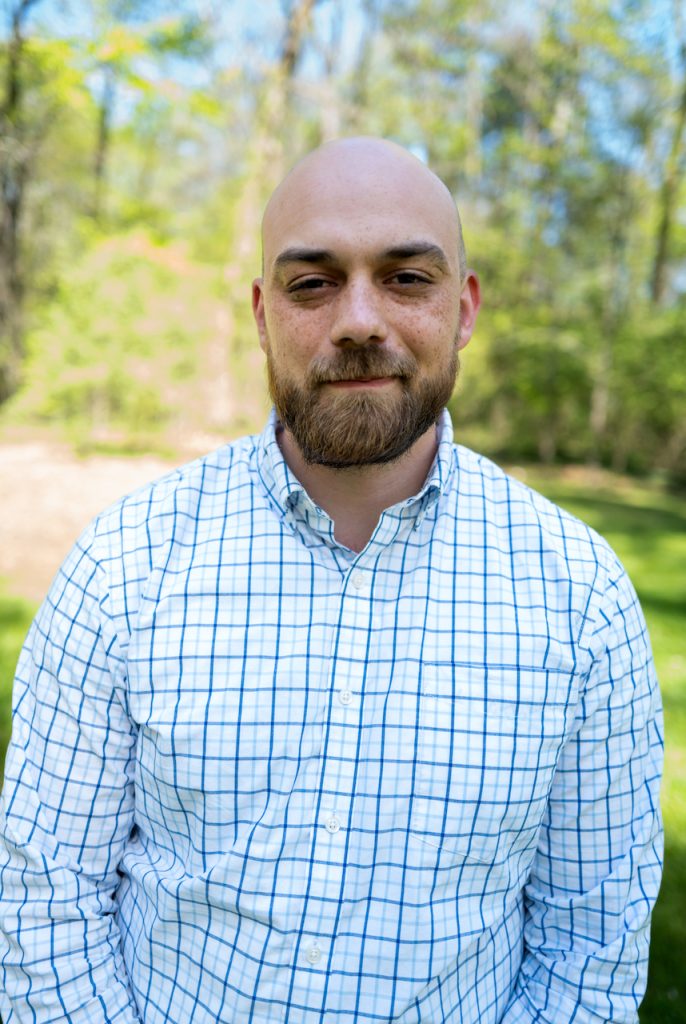 An Interview with Skylar
What's your life's goal?
When I was in college I started a philosophical project, which will probably not be finished by the end of my life, but pursuing it is the intellectual goal of my life. I want to understand the relationship between, and the maturation of, the various Christian virtues. I have revised my idea of how they all fit together at least four times at this point, but I think the model and process have gotten better each time.
As far as in my general life, I want to have and raise some kids, and publish some board games (which I design as a hobby).
What drew you to working with Blueprint 1543?
Blueprint 1543's mission! I studied philosophy for my bachelor's degree, so helping "people do a better job asking and answering life's big questions" is something I can totally get behind. I have known the Blueprint 1543 team for a long time, and a person couldn't ask for more supportive coworkers or a better work environment. So, the real question is, why aren't YOU drawn to work for or with Blueprint 1543?
Tell us about your background and experience.
One of my most unusual experiences is being a third culture kid. I moved around every two and a half years growing up, so I don't really say that I am "from" anywhere. I have lived in seven different US states and lived in Oxford, England for five years when I was a teenager. I started my undergrad at Biola University and finished at Calvin College. I thought I wanted to go to grad school but by the end of my undergrad I was burned out. I ended up interning with Justin Barrett and Rebecca Dorsey at the STAR Office at Fuller Theological Seminary and went on to work in the IT department at Fuller for a couple years. I also had a brief career as a background actor (look for me in season 2 of The Mandalorian!) I have also been a math tutor, biscuit maker, delivery driver, and an operations administrator for a plant farm.  
What drives you?
I am a person who believes in duty and always tries to make things better. Fulfilling my obligations and improving my surroundings are my primary motivators. It can be small things, such as making sure that my house is clean, to large scale principles, like trying to live my life in accordance with what I believe Christianity teaches. The world changes for the better if we decide to change ourselves for the better, and I don't think anyone in their right mind can look around at the world and think it couldn't use some change for the better right now.
How do you spend your time when you are not working?
I have a variety of hobbies that I invest in when I am not working. I enjoy being outdoors walking, running, or hiking. My favorite local spot is Spruce Flats Falls in the Smoky Mountains. In the last year, I discovered a new passion, designing board games and card games in my spare time. I also like to bake and do woodwork.
What is your favorite movie?
I am a sucker for an inspirational sports film. I would probably say Million Dollar Baby, if it didn't make me feel hollow inside by the end, but Remember the Titans will take the number one spot because I am not emotionally destroyed afterward. I love watching people unite for a common goal and push past their limitations, which Remember the Titans gives you. If you are watching this movie with me and you hear any sniffles or gasps, I am not crying – you're crying. *Heavy breathing and sniffling engage*